ESMAP Hosted Sustainable Energy Solutions for Economic Recovery: Clean Cooling, Energy Storage and Sustainable Renewables Risk Mitigation a Key Pillar to Green Stimulus. Keeping NDCs on Track While Maximizing Socio-Economic Benefits | July 9
Events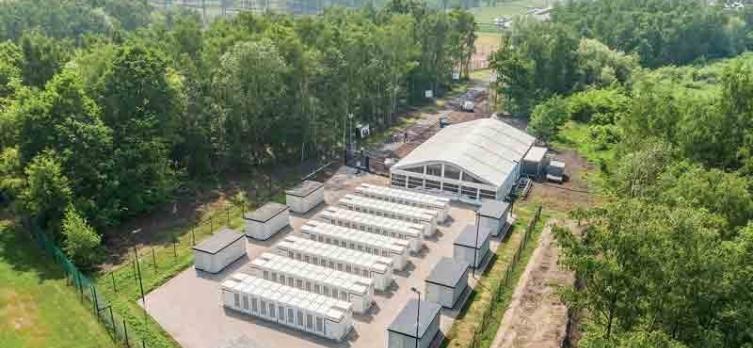 PAST EVENT | ESMAP Hosted Sustainable Energy Solutions for Economic Recovery: Clean Cooling, Energy Storage and Sustainable Renewables Risk Mitigation a Key Pillar to Green Stimulus. Keeping NDCs on Track While Maximizing Socio-Economic Benefits | July 9
Venue: VIRTUAL
Key Players of the Energy and Finance Sector Share Experiences on How to Achieve Sustainability Post COVID-19
July 9th, 2020
On the occasion of the United Nations High-level Political Forum 2020, which reviews the 2030 Agenda for Sustainable Development and the Sustainable Development Goals (SDGs), ESMAP hosted a discussion on the actions taken since the 2019 Climate Action Summit. The event brought together finance and energy stakeholders from civil society, and the public and private sector, to discuss clean cooling, energy storage, and sustainable renewable energy risk mitigation, which were topics identified for action at the Summit.
H. E. Martin Hermann, Permanent Representative of Denmark to the United Nations and Co-chair, Group of Friends of Sustainable Energy moderated the program. The panelists presented ways in which the COVID-19 pandemic has changed the Renewable Energy and Climate Agenda and highlighted the opportunities countries now face to re-align their development and climate change ambitions for the long term. The  speakers included: Mr. Stephane Pailler, Head, Environment and Climate Division, Ministry of Europe and Foreign Affairs, France; Mr. German Velasquez, Director, Mitigation and Adaptation, Green Climate Fund; Mr. Ajwad Musthafa, Permanent Secretary of the Ministry of Environment and Energy, Maldives; Mr Paddy Padmanathan, CEO ACWA Power; Mr. Jorge Rivera Staff, Secretary of Energy, Panama; Mr. Dan Hamza-Goodacre, Cooling Lead for COP26 Climate Champion Team; Ms. Lily Riahi, Coordinator, Cool Coalition, UNEP.
Damilola Ogunbiyi, CEO and Special Representative of the UN Secretary-General for Sustainable Energy for All and Co-Chair of UN-Energy explained in her opening remarks that, "The COVID-19 pandemic has been devastating and has highlighted the deep divide in access. It has also shown how critical access to energy is to life and livelihoods. But now, as countries begin to recover better, it has also revealed an opportunity. Globally, we are all at a reset moment as countries look to rebuild from the global pandemic, we have a unique once-in-a-generation opportunity to actually recover better."
Renewable energy and energy efficiency could set the stage for a cleaner future by creating economic stimulus, improving air quality, supporting energy access, and meeting the target set by the Paris Agreement. According to experts on the panel, the countries who choose to accelerate the energy transition post COVID-19 can reset their economies toward sustainable economic growth, closing the energy access gap, and creating new jobs.
The speakers also shared experiences and best practices across borders and stakeholder groups, including country-focused lessons from the Maldives and Panama, which build on lessons learned to pave the way forward. As Mr. Ajwad claimed, Maldives is learning from its past reliance on unsustainable power generation from diesel and "[Government] has very ambitious plans to roll out renewable energy throughout the country."  Mr. Rivera Staff shared Panama's approach to developing a cohesive energy efficiency and cooling agenda. He discussed the creation of an enabling policy and regulatory environment for energy-efficient appliances and buildings as a critical first step, followed by ongoing work with the World Bank on the design of an Energy Efficiency Fund to unlock private investment. Mr. Rivera Staff closed by emphasizing the importance of an accompanying behavioral change communications campaign to promote a change in energy consumption patterns. To this end, the government and the Ministry of Education will also integrate this campaign into the education system to raise consciousness at an early stage.
As Rohit Khanna, Practice Manager of ESMAP explained, "Even in this time of crisis, where so much seems to have changed, some basic facts haven't changed: the importance of science, the importance of climate action, and the importance of global multilateralism.  [This] is a reminder that even as we think about building back better, some core fundamental of how we all work together will stay with us."
Moderated by:  H.E. Martin Hermann, Permanent Representative of Denmark to the United Nations
Welcome and Opening Remarks
Ms. Damilola Ogunbiyi, CEO and Special Representative of the UN Secretary-General for Sustainable Energy for All and Co-Chair of UN-Energy
Mr. Stephane Pailler, Head, Environment and Climate Division, Ministry for Europe and Foreign Affairs, France
Mr. German Velasquez, Director, Mitigation and Adaptation, Green Climate Fund
Panel on Renewables and Energy Storage:                                    
Mr. Chandra Govindarajalu, Lead Energy Specialist, World Bank
H.E. Dr. Hussain Rasheed Hassan, Minister of Environment, Republic of Maldives
Mr. Paddy Padmanathan, CEO ACWA Power
Ms. Mafalda Duarte, Practice Manager, Climate Investment Funds, World Bank
Panel on Efficient and Climate-Friendly Cooling:
Ms. Martina Bosi, Senior Energy Economist, ESMAP, World Bank
H.E. Dr. Jorge Rivera Staff, Secretary of Energy, Panama
Mr. Dan Hamza-Goodacre, Cooling Lead for COP26 Climate Champion Team and Non-Executive Director for the Kigali Cooling Efficiency Program (K-CEP)
Ms. Lily Riahi, Coordinator, Cool Coalition, UN Environment Program
Conclusions/Closing Remarks
Mr. Rohit Khanna, Practice Manager, ESMAP, World Bank
Learn more about ESMAP's Efficient and Clean Cooling, Energy Storage and Renewables