Small Power Producers "light up" Tanzanian Villages
News
Small Power Producers "light up" Tanzanian Villages
November 30 2010
Although Tanzania has abundant water, wind, sunshine and various forms of biomass, nearly eight out of ten Tanzanians do not have access to electricity. A new World Bank funded program is promoting and assisting private entrepreneurs to invest in small power plants to light up rural areas where most of the Tanzanian population lives and where poverty rates are highest.

To this end, the World Bank and the Energy Sector Management Assistance Program (ESMAP) assisted the government of Tanzania in setting up a regulatory framework to promote renewable energy. The framework includes:
standardized power purchase agreements;
tariffs for small power projects for both the main grid and isolated grids;
simplified regulatory rules for small power projects; and
comprehensive guidelines for project developers.
Tanzania's Energy Development and Access Project aims to simplify Tanzania's regulatory system to improve the quality and efficiency of electricity services, and increase access to electricity.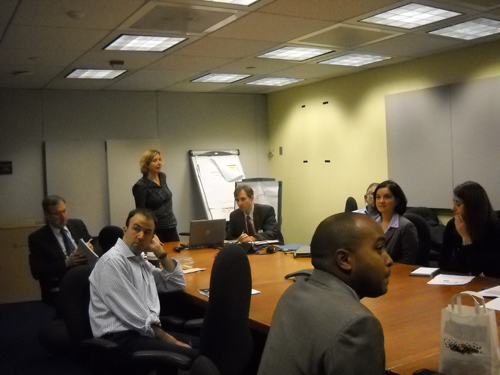 "The project has yielded significant positive results in developing institutional capacity in Tanzania's energy sector," said Dana Rysankova, a Senior Energy Specialist of the World Bank.  "It has created an enabling regulatory framework for increasing electricity access and promoting private sector participation in renewable energy projects."  Among small power projects being developed is the Kilocha project which will soon produce and supply 12 MW of electricity to 1,500 rural households and export 9MW to the national grid. Meanwhile, Mbinga Mtambazi hydro project will supply about 500 KW of electricity to 900 households in three off-grid villages.
"Our regulatory agency has streamlined the amount of information that is required from potential small power investors. It has also minimized regulatory requirements in order to promote energy investments in rural areas,"  said Anastas Mbawala, Director Electricity, Energy and Water Utilities Regulatory Authority, Tanzania. The Tanzanian Small Power Producers' regulations allow projects to generate up to 10 MW.
 
Tanzania is learning from other countries experience with small power producers, rural electrification such as Thailand, which uses micro hydro plants and biomass fired power plants. As a result, Tanzania has developed a mini hydro plant that uses sisal waste to generate electricity, the first of its kind world-wide, Mbawala said.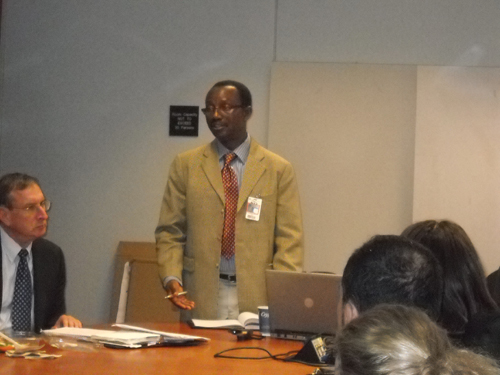 The renewable energy legislative framework in Tanzania includes the National Energy Policy which provides an umbrella for guidance on energy development and management. On the other hand, the Rural Electrification Policy statement emphasizes the importance of serving Tanzanian's rural areas. Meanwhile, the Electricity, Energy and Water Utilities Regulatory Authority Act was established to promote availability of energy services to all consumers including low income, rural and disadvantaged consumers. The Rural Energy Act  promotes improved access to modern energy services in rural areas. It also provides grants and subsidies to developers of rural energy projects. Finally, the Electricity Act empowers the utility regulatory authority to exercise light handed regulation to facilitate fast electrification and access in rural Tanzania.
 
This program was presented at a  knowledge sharing seminar  chaired by Benrard Tenenbaum, an Energy and Regulatory Specialist, while Chris Greacen, a policy implementer provided an overview of guidelines and rules for Small Power Producers in Tanzania. The November 19 seminar was held in Washington DC and was organized by the World Bank Africa Energy Unit (AFTEG) and the Africa Electrification Initiative (AEI) and co sponsored by ESMAP with the aim to share lessons of how Tanzania created clear, credible and light handed regulatory systems to promote grid and off-grid generation of electricity by small power producers.