ESMAP to Partner with Energy+ Initiative
News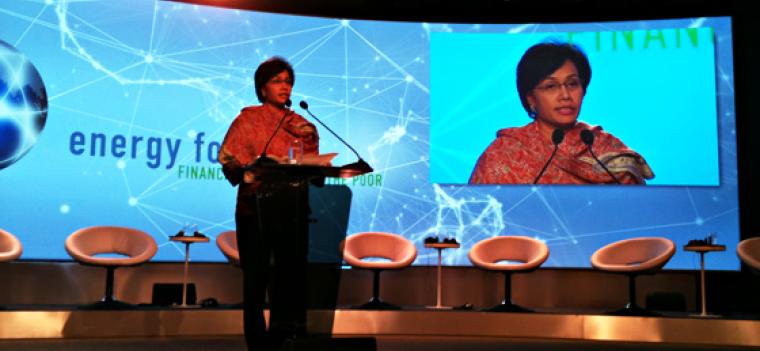 Story Highlights
Speaking in support of the Sustainable Energy for All initiative launched last month by UN Secretary General Ban Ki-moon, and the Energy+ initiative launched by Norway's Prime Minister Jens Stoltenberg and Ban Ki-moon in Oslo on October 10, Sri Mulyani said the Bank Group seeks to translate its goals into practical country-level action.
ESMAP to Partner with Energy+ Initiative
October 04 2011
Energy+, an international partnership to promote universal access to energy and low carbon development, was launched by UN Secretary-General Ban Ki-moon and Norwegian Prime Minister Jens Stoltenberg at the Energy for All conference in Oslo on October 10. ESMAP will be a partner in the Energy+ initiative, with a focus on results-based approaches to addressing energy access issues, including improving indicators, as well as on development of country-level frameworks for expanding access. World Bank Managing Director Sri Mulyani Indrawati spoke at the Oslo conference in support of the Energy+ initiative and the UN Secretary-General's Sustainable Energy for All campaign. More information.