Issue | September - October 2014
E-Bulletin
Issue | September - October 2014
Highlights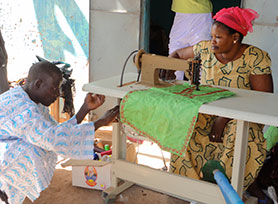 August 5 2014
An ESMAP-supported program is working with governments in six African countries to incorporate gender issues into energy sector development. Currently active in Senegal, Mali, Benin, Tanzania, Kenya, and Zambia, the AFREA
 Gender and Energy program
 is helping to identify ways to improve women's access to energy services. As part of this work, capacity building activities are helping to create new opportunities for women entrepreneurs. A video tells the story of one such entrepreneur.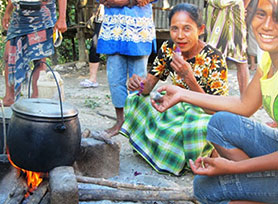 August 14 2014
An Indonesian government program to promote safer cooking practices could prevent 165,000 premature deaths from cookstove pollution every year, according to an ASTAE report. The report, 
Indonesia: Toward Universal Access to Clean Cooking
, summarizes key findings and recommendations from Phase I of the Indonesia Clean Stove Initiative (CSI). Supported by the World Bank and undertaken by the Ministry of Energy and Mineral Resources, this multi-phase program aims to introduce, in stages, affordable, biomass-fueled cookstoves to the 24.5 million Indonesian families – or 40 percent of households – who still use traditional biomass, mostly firewood, for cooking.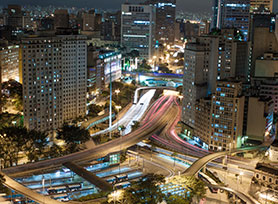 March 6 2014
São Paulo was awarded the 2014 'MobiPrize' for innovation in urban mobility at the Intelligent Transport Systems Conference in Detroit in September 2014. This award recognizes local governments that have demonstrated active efforts to build a culture of innovation in sustainable transportation. The prize was awarded to São Paulo in part for its initiatives on open municipal transport data and starting a mobility lab – initiatives that were conducted in partnership with the World Bank with support from ESMAP. The open data has made possible a number of software solutions to make transport in the city more efficient.
Publications