Joint BBL | Myanmar: Towards University Electricity Access | October 1, 2014
Events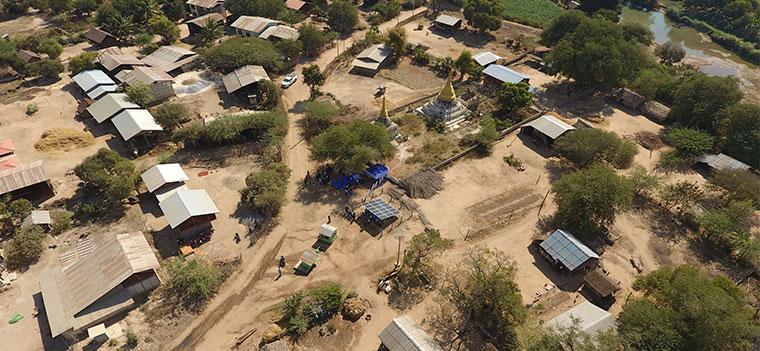 Venue: Washington DC, USA
Myanmar has one of the lowest levels of GDP per capita in Southeast Asia. One of the most visible features of the country's underdevelopment is energy poverty. Only 33 percent of the population has an electricity connection, and the level of power consumption is one of the lowest in the world: 160 kWh per person per year. This has become a major barrier for Myanmar's inclusive economic and social development, particularly in some rural areas where access to electricity is practically nonexistent.
The government is acutely aware of the enormous challenge it faces in the power sector, and has set an ambitious goal of achieving universal access to electricity by the year 2030 – in line with Myanmar becoming one of the first countries to opt in to the global Sustainable Energy for All (SE4ALL) initiative.
To support this goal, the World Bank Group, with financial and technical support from ESMAP has been assisting Myanmar to develop a National Electrification Plan which uses a geospatial, least-cost, grid roll-out approach.
The Plan includes an investment prospectus for phased financing of the country's needs, and proposes reforms to align institutional accountabilities and funding sources. Preparation of the Plan was supported by the World Bank's Energy Sector Management Assistance Program (ESMAP).
Participants learned about the progress on the National Electrification Plan and how the WBG will continue to support Myanmar's efforts to reach universal electricity access.

This event was co-organized by the Energy and Extractives Global Practice, the East Asia Pacific Region, and ESMAP.
---
The event was chaired by: Anita Marangoly George, Senior Director, Energy and Extractive Global Practice
---
Keynote Speaker: Robert Ichord, Deputy Assistant Secretary, US Department of State
---
Presenters
Dejan Ostojic, Energy Sector Leader, East Asia and the Pacific Region
Xiaoping Wang, Senior Energy Specialist, ESMAP
Ms. Wang and Mr. Ostojic jointly presented:  Myanmar: Towards Universal Access to Electricity by 2030
---
Discussant: Raghuveer Sharma, Chief Investment Officer, IFC
---
Recording (Note: the recording sound and image is poor)
---
Contact: Xiaoping Wang esmap@worldbank.org
ESMAP | Energy Access | Achievements | News | Blogs | Publications | Events