World Energy Investment 2017
Events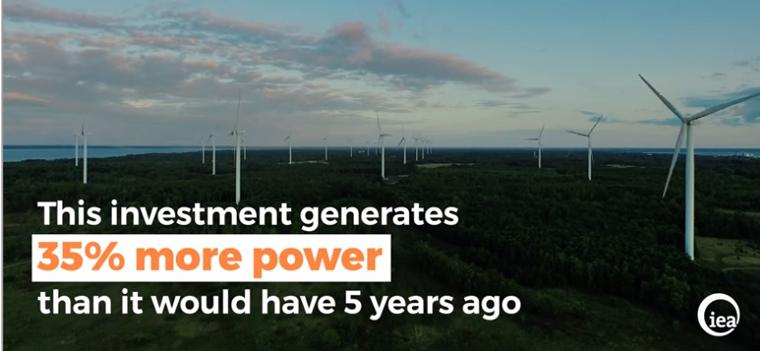 World Energy Investment 2017
Venue: Washington DC
World Energy Investment 2017 provides a critical foundation for decision making by governments, the energy industry and financial institutions. With analysis of the past year's developments across all fuels and all energy technologies, the report reveals the critical issues confronting energy markets and features the emerging themes for 2017 and beyond. It highlights the ways in which investment decisions taken today are determining how energy supply and demand will unfold tomorrow, complementing the forecasts and projections found in other IEA publications. This year's edition examines the financial landscape for energy investment and how financing flows are evolving in relation to renewable energy expansion, shorter-cycle oil and gas projects, and innovations in energy efficiency financing.
World Energy Investment 2017 addresses key questions, including:
Which countries and policies attracted the most energy investment in 2016?
Investments are growing the fastest in which fuels and technologies?
How are oil and gas companies reinventing themselves to survive the new technology and price environments in the sector?
How might energy investment trends affect energy security and climate change mitigation?
How are business models evolving with the changing availabilities of capital for different energy sources?
What are governments and the energy sector spending on energy R&D, and who are the biggest spenders?
Opening Remarks | Rohit Khanna, Practice Manager, Energy Sector Management Assistance Program (ESMAP), World Bank
Presenter | Laszlo Varro, Chief Economist, International Energy Agency | Presentation
Mr. Laszlo Varro is the Chief Economist of the International Energy Agency. He leads the Economics and Investment Office, which is responsible for providing energy economics insights for the policy and energy security analysis of the IEA. He oversees the comprehensive coverage of investment in the energy sector and he leads the Energy Business Council, the IEA's main engagement platform with the private sector.  Until 2016 Laszlo held the position of Head of Gas, Coal and Power Markets at the IEA. Until 2011 Laszlo was the Director for Strategy Development at MOL Group, a publicly-quoted oil and gas independent.  He holds graduate degrees from the University of Cambridge and Corvinus University of Budapest.
Contact |  Zuzana Dobrotkova at esmap@worldbank.org